With over 20 years experience in graphic design and related disciplines we have provided clients with a huge range of creative design solutions.
Including:

logos, identities, brochures, reports, packaging, direct marketing materials, fundraising packs, technical literature, exhibition design, photography, image retouching, 3D modelling, 3D visuals, 3D & 2D animations, design for the internet and social media.
In addition to producing original design concepts we have worked with a number of partners supplying design based on their corporate guides. If your department needs support with graphic design or related services, please give us a call.
From the most modest flyer to complex reports and 3D work – we know it's all about straight talking customer service, and our pricing structure underlines that ethos. All projects are time based, and we have 1 hourly rate – with a minimum job of 30 minutes.
Please call 0333 101 4404 or email mail4@byte-design.co.uk if you need an estimate for a project or more information.
Featured item from the portfolio
As well as working with local businesses we have been involved in a few large projects over the years. Supplying initial designs and information materials for the first stage of the NHS Friends and Family Test – which reached hundreds of thousands of users nationally.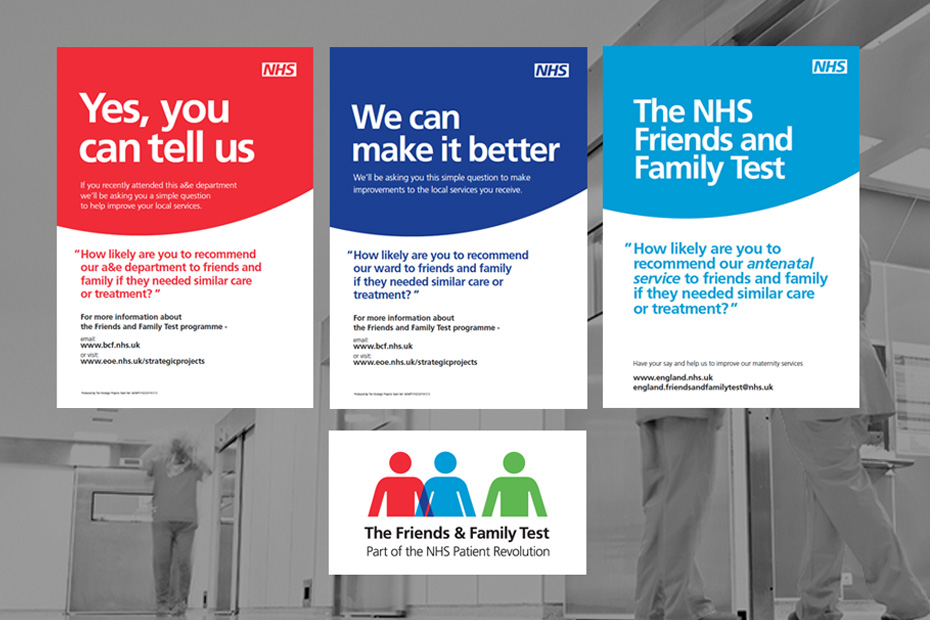 Below is a small selection from the portfolio
Please see our portfolio page for a more extensive collection of projects.
Some of our clients, past and present
We have worked with a great range of clients, from national organisations to local business